So, these are just some of the recent purchases i have made.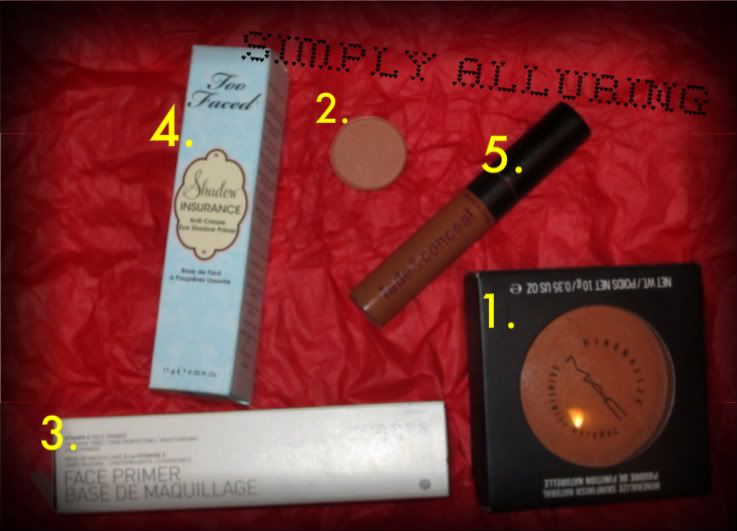 1. MAC Mineralized Skin Finish Powder
3.Korres Face Primer
4. Too Faced Shadow Insurance Eye Shadow Primer
5. Black Opal Fade and Conceal
Have I tried out all of these products yet? Yes.
However, Im not yet ready to do a review on them. Just giving it a bit more time. I will say however, so far so good, no major complaints! :)
I purchased the MAC products from the MAC Store. The Too Faced and Korres Primers from Sephora. And the Black Opal from the BSS.
...xo