You know when you out shopping looking for a particular item and then, while finding that item, you just end up getting something completely random...just cause, it was a decent price and seemed like it would come in handy someday?
Well if you have or haven't, that's how i ended up with this nail polish. I got it from a clothing store..it was at the cashier counter..i just liked the colour and it was a decent price. Whether the quality was good or not, I wasn't sure, but I figured MEH, its only 4 bucks, so why not?
HAPPY I DID THOUGH!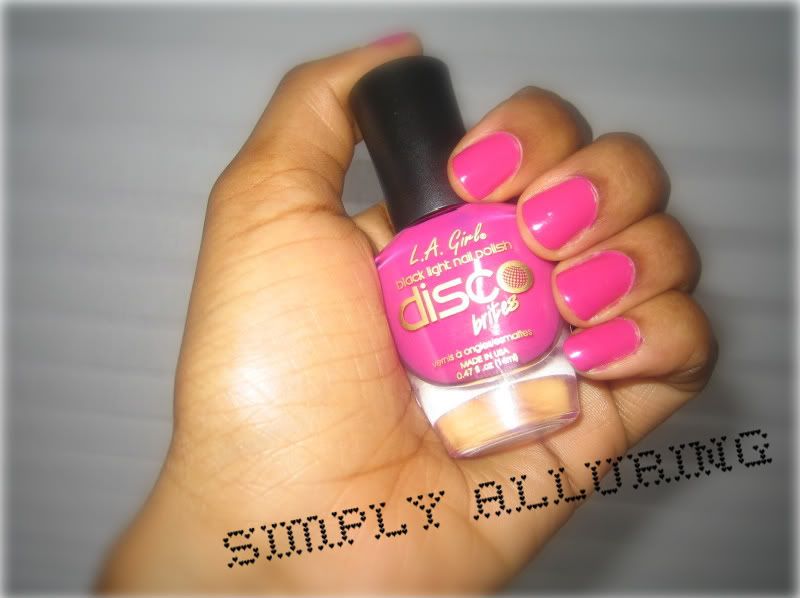 This is
L.A. Girls Disco Brites
and I LOVE IT!! The colour is such a nice bright pink and goes on smooth! Even after one coat it looked great, no streaking or anything. I still did two coats though just to ensure it would last!
Would I purchase this product again?
MOST DEF!!!!