Good Day!
[DISCLAIMER:] I am in NO WAY affiliated with this company! i purchased this product with my own money. Thank You.
So, as a gift to myself, i ordered the

88 Matte Eyeshadow Palette from

www.bhcosmetics.com

... I ordered it in December and it was on sale at the time...and i believe the eye shadows and other makeup products are still on sale.
It came in a box wrapped in paper and those bubble sheet things..after unwrapping it, there was this box...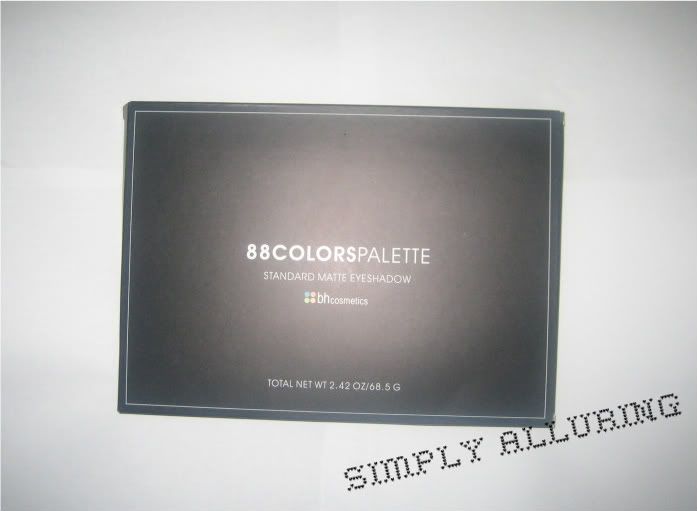 And once i took it out of this box, and opened it, i found this wonder..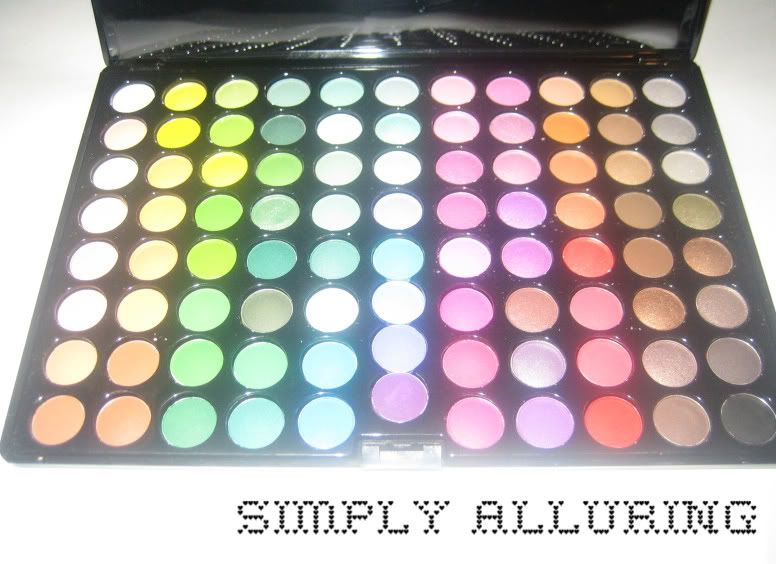 Looks

pretty nice

...from neutrals and highlight colours through the rainbow it pretty much seems.

yellows

,

orange,

greens,

blues

,

aquas

,

violets,

purples

,

fuchsias

,

pinks

, and even

RED

..and

browns

,

silvers

and black..i only played with some of the colours and did some swatches. So far it seems highly pigmented. For New Years Eve I used one of the greens and it was pretty nice,

I'm impressed.

I just hope all the colours in this palette do justice. Either way, for the price you cant go wrong.
Some time in the future Ill do a full review of this palette, and maybe even a tutorial :S
Til then, so long! ...xo